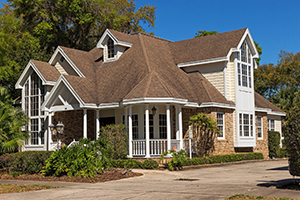 You can do your own search for properties on the Sonoma County Multiple Listing Service – MLS – here. This can be helpful to get a rough idea of what homes cost in the areas that you might be considering. Just click on the city (or cities), zip codes, and/or neighborhood you want to search, then add other criteria such as type of property, price range and number of bedrooms. It will show you photos and information on homes that fit your search. Once you get results, you can sort them based on price, days on site, year built, number of images, etc.
However, a caution…this process can be useful and exciting, but it can also be frustrating. Often these properties are already in escrow. When an offer is accepted and the property goes into escrow, most properties get re-categorized from "Active" to "
Contingency
, Continue to show", the first phase of an escrow. However, they can still be shown until the escrow goes into its second phase called "
Pending
," which happens after all the contingencies are removed. Homes generally remain listed on MLS searches until the escrow moves into the Pending stage.
The same thing happens in newspaper ads. People get excited about a home they read about only to find that it's already in escrow. You may still be able to see it, but most people would rather look at Active or more available properties. That's why I suggest that you use this home search as a preliminary search to get a rough idea of what you want and what it's likely to cost.
When you are ready to begin actually looking at homes, it's best to work with an agent…you'll get more information and service, and it doesn't cost you, the buyer, anything. Hopefully your lender has helped you determine the price range in which you're interested and you are on your way to getting pre-approved…Contact me if you'd like some recommendations for lenders.
I can help you clarify what it is you're looking for, send you information and photos by email of properties that are Active, and continually update you on new properties as they come on the market. Also, I often know of properties that aren't yet on the market that fit your criteria. For instance, a seller may want to do some fix-up work before the house actually goes on the MLS, but the seller may be open to a serious buyer looking at the property beforehand and may even entertain an offer. Some properties never make it to the MLS.
Contact me
if you'd like me to help you in your search for a new home.