Good neighbors and even better friends await you in Sonoma County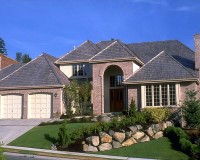 Those of us who live in beautiful Sonoma County, California, feel fortunate and proud to call it our home. Nestled amongst rolling hills and the adventurous coast are countless vineyards, peaceful lakes and towering redwoods. Living here, there is never a dull moment. We boast a wide range of available activities, including world-class concerts and live music events, year round tennis, golfing (including some award-winning courses) and biking, deep sea fishing out of Bodega Bay, boating on Lake Sonoma, and Russian River rafting.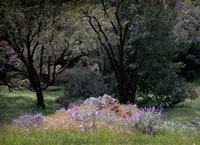 Our County Fair is known for its magnificent flower show, rodeo and horse racing, while the south-east part of the county lays claim to NASCAR racing at popular Infineon Raceway. Residents and visitors also enjoy hiking, hot air ballooning, wind surfing and water skiing as well as harvest and seasonal celebrations, many wine, music and food festivals and much, much more. We are the home of Telecom Valley, yet our countryside is decorated with picturesque cottages and vintage bungalows, wineries and estates, farms and ranches and beautiful parks.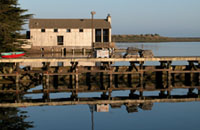 We take pride in our many excellent learning institutions such as Sonoma State University, Santa Rosa Junior College (a nationally ranked 'best buy' in education and a feeder school to the University of California) and many smaller colleges and institutes. Only an hour away from the Golden Gate and all that the magical city of San Francisco has to offer, Sonoma County provides many nearby art and cultural events of our own and will soon have the Green Center, being called the Tanglewood of the West Coast.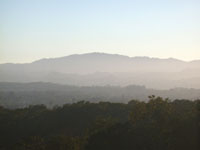 Sonoma County has a strong and diverse economy. We have a broad range of retirement communities and top medical facilities. We have creative, well-educated and innovative residents with a flair for art and music, all of whom proudly support our local businesses, cottage industries, farms and wineries. But best of all, we are good neighbors and even better friends who enjoy celebrating life. We are Sonoma County and somewhere, you can be sure, your perfect home awaits you, and we will be ready to welcome you home.

Start searching for your new home now or contact me for help getting started.
Here are links for more information on Sonoma County's various cities and regions:
Photos by Stephen Altschuler: "Oak Country", "Deva Oaks", "Bodega Bay Pier", "Rolling Hills", "Red Barn", "Rough Ocean Blue", and "Redwoods and Rhododendrons". Stephen is the author of The Mindful Hiker: Where the sole meets the soul. Go to www.mindfulhiker.com for a retreat on the web where you can heighten your awareness and consciousness of nature – both your own and the world around you.

Photos by Ruth Toledo Altschuler: "Deva Oaks" (PhotoShop), "Horizon", and "Spring Lake".